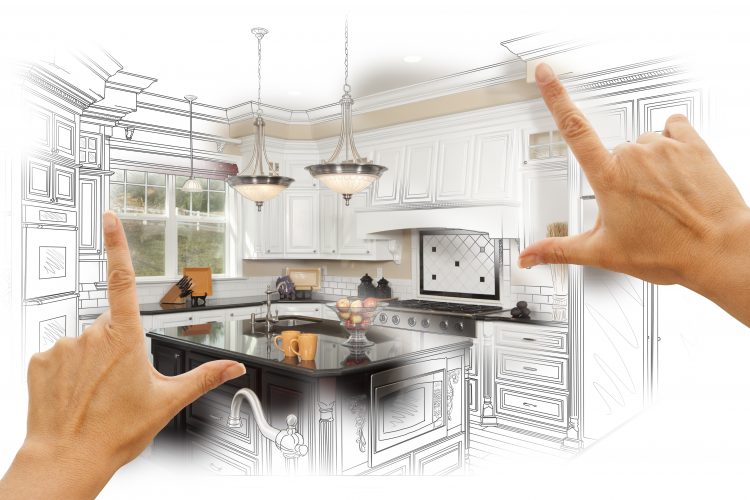 The kitchen is the heart of most homes. It's where your family gathers at the end of the day to decompress and where your guests gravitate towards when visiting your home. A kitchen update is a smart update to make in your home and employing a kitchen remodel companies is a smart way to handle your renovation. These professionals can help to make a plan for your space including any of the following fresh ideas for your kitchen project. 
1. Skip the granite 
Granite countertops have been the go-to choice in kitchen design for the past few decades. Granite earns its place on the top of the list because it comes in so many colors and is one of the hardest, most durable countertop surfaces available. However, there are

new products

on the market that give granite a run for its money in both style and function.    
2. Optimize storage
You can never have enough storage in your kitchen space whether its food storage or general storage for small appliances, glassware and everyday plating. Cabinet makers have come up with many ingenious storage items that can make use of every nook and cranny in your kitchen. Even if you think your kitchen remodel might account for too much storage space, any well-seasoned kitchen remodel company can assure you that there really is no such thing as too much storage. 
3. Go bold on cabinets
No longer are wood tones and white the only options for kitchen cabinets. Consider a little bit of color instead. Colored cabinets are the latest trend to hit kitchen remodels and you can choose as much, or as little color as you'd like. An experienced kitchen remodeling company can steer you in the right direction when it comes to bold cabinet choices. 
4. Choose minimalist hardware
When picking out finishes for your kitchen remodel, you'll have plenty of hardware to browse through. Knobs, pulls and hinges can be as elaborate or minimalist as you like. Current kitchen trends are headed toward streamlined hardware allowing the cabinetry and color to steal the show. 
5. Make a splash with your backsplash
The space between your cabinet and countertops is a great opportunity to put a little of your personality into your kitchen. Choose a bold tile that coordinates well with your countertop choice to add a little bit more interest in the space. Current backsplash trends include stainless steel, mosaic, glass tile and marble products.  
6. Integrate small appliances 
Rather than fill your countertops with small appliances, consider integrating them with your kitchen remodel and freeing up some of that valuable counter space. Cabinet builders can accommodate plenty of extra items if you make requests ahead of time. Integrating these items can reduce clutter and give your kitchen makeover the clean, fresh look you're after.  
7. Don't be afraid of a little color
It's tempting to stick to Earth tones and neutrals when considering a kitchen remodel. These colors are always a safe bet especially if you plan on selling in the near future. However, if you're staying put, or you're just open to taking a few design risks, consider including bolder colors in your design plan on the walls, cabinets, countertops or floors.  
Do you need help with your kitchen remodeling project? Don't look any further and contact the professionals at Crossroads Construction! We're available 24 hours, 7 days a week! You can give us a call at 303-669-0167!