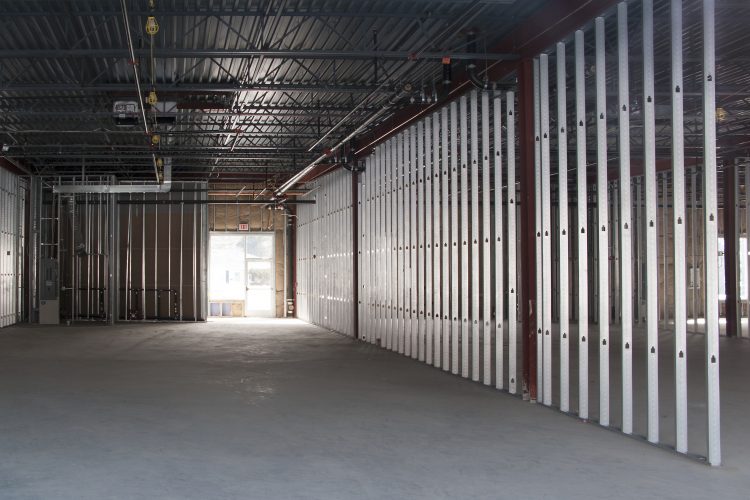 If you're in the market for commercial construction services in Denver, Colorado, look no further. The best partner you'll find for your project is Crossroads Construction, but don't just take our word for it, our crews prove this every day on the job. Here are six ways that we provide the best commercial construction services in the region. 
1. Budgeting 
Your construction budget is something we'll live by and is one of the most important factors in your project planning. We have more than 75 years of combined experience working within all types of project parameters, and our one-stop-shop project management services will mean we keep commercial construction services in Denver, Colorado on schedule and on budget.  
2. Project management
The experienced and knowledgeable Cross Roads Construction team will manage your commercial project from inception to final walkthrough. With years of experience on job sites throughout the region, and plenty of industry contacts to keep work moving and materials delivered, partnering with a professional commercial construction outfit will take the worry off of your plate. For project management services bar none, there is only one choice in the Denver market.  
3. Scheduling
Part of the winning recipe used on job sites by Crossroads Construction is our commitment to a project's schedule. It's necessary to stick to a schedule to keep a project moving forward and on budget. Working with us you'll see that we worship your project schedule and we'll communicate with you daily on progress made on your job site.  
4. Value Engineering
Our team is also committed to the concepts of value engineering. This construction concept aims to maximize the function and minimize your cost wherever possible. Our teams will always consider how to deliver the highest value on your project each step of the way.
5. Design
By partnering with Crossroads Construction, you'll also have access to years of experience that translate to knowing a good design that works as you need it to. From the inception of your project will help you put your ideas on paper and execute exciting spaces that function as you need them to. You can count on our team to create the commercial space you've been planning for.
6. Local Jurisdiction
For both small-scale and large-scale commercial construction projects, it's important to have a partner that understands the rules and regulations of the local jurisdiction. Our team has been working in the Denver construction industry for decades. We know the procedures, the people, and the paperwork to get things done and keep your project on schedule.
Do you need help with your commercial construction project? Don't look any further and contact the professionals at Crossroads Construction! We're available 24 hours, 7 days a week! You can give us a call at 303-669-0167!