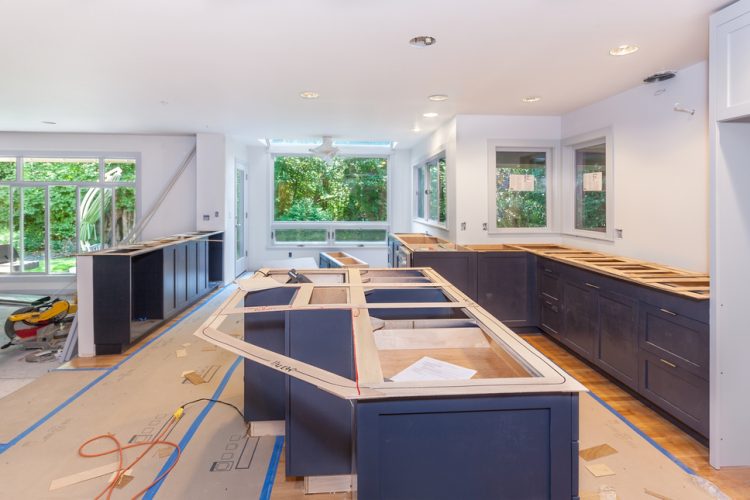 According to a report released by the National Association of Realtors in 2019, people enjoyed their home more after a kitchen remodel. These popular renovation projects also can have a positive impact on the value of your home. For a project of this scope and size, it's wise to consider hiring a general contractor for the job, and here are a few tips for finding the best one. 
Determine your budget 
Figuring out how much money you have to work with should always be the first step in a remodeling project well before you start a conversation with a general contractor. Sit down with a pen and paper and really crunch the numbers considering how much your mortgage is, how much equity you believe you have in the house, or how much cash you have on hand that you plan on spending. If you plan to borrow money for the remodel, schedule a visit with a mortgage specialist so that you're well-educated on the process and the cash available to you.   
Do your research on your general contractor
Once you have the money figured out, do some research about general contractors in your area. Start an internet search to learn about professionals working near you, and ask family and friends for any recommendations of people they might have worked with in the past. Narrow your choices down to a few professionals with solid reputations in your community, and start a conversation with each in order to determine which you feel most comfortable with.  
Develop a plan and a schedule
General contractors who are good at what they do and have solid reputations in your community's construction industry will be busy. It's better to wait for an opening in their schedule rather than choose another contractor without the same reputation who can get the work done sooner. Although you may be tempted to do this, avoid it all costs. Instead, determine when your first choice contractor can get to your project, and develop a project plan and schedule that suits you both.  
Consider using a designer alongside the general contractor
Once you have your general contractor in place, chances are he or she would recommend you consult with a designer on your project. He or she may also have plenty of experience remodeling kitchens that they too might make recommendations on changes that make sense in your place. Kitchen remodels are experiences with the average project topping out at more than $25,000. You'll want to do everything you can to get it done right the first time.